Amery Fall Festival:  September 17th-20th 2015
66th Annual Amery Fall Festival
Come experience "Route 66″ in honor of our festival's 66th Anniversary!  
Refer to the Events tab for a full listing of this year's events!  Refer to our Sponsors tab for a full listing of our 2015 sponsors whom will be making this event spectacular!  If you would love to volunteer at the event, click here for contact information of this year's co-chairs!
The 2014-15 Miss Amery Royalty:
Miss Amery: Meikah Dado
1st Princess and Miss Congeniality: Kylee Olson
2nd Princess: Elizabeth Hutchens
3rd Princess: Emily Klitgard
4th Princess: Mykaela Otto
Little Miss Amery: Ema Chuy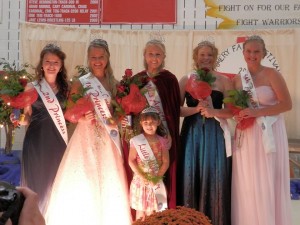 Thank-you representing Amery during your reign!!!