AMERY FALL FESTIVAL
September 15th-18th 2016
Amery Fall Festival's 67th Annual Festival planning is in full swing!!!  From hot rods to savory foods, the festival is expected to be a success once again! Our Amery Fall Festival Board of Directors, Community, and Sponsors are working hard to make this year's festival extra special!
ANNOUNCEMENT(s):
- This year's festival theme is "Harvesting Memories"!
- 2016 Friday night music line-up:  Jambo Joe Bones (6-8:30pm), Dirt Road Dixie (9pm-1am)
- 2016 Saturday night music line-up:  DJ Jack of Kar Jackers (11:30am-7pm), Jim Armstrong (1-3pm), and The Dweebs (9pm-1am)
- Walk / Run registration packets for 2016 are now available online!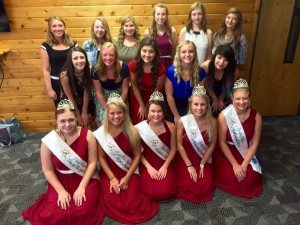 09/15/2015: 2015 Queen Candidates with the existing 2014 Queen Court.
2015 Platinum Sponsor(s):
Refer to our Sponsors tab for a full listing of our 2015 sponsors whom made last year's event spectacular!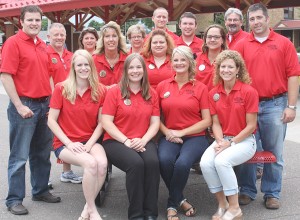 If you would love to volunteer at the event, click here for contact information of this year's co-chairs!